'Whoever reads this,
you're hereby invited to join us with
..(in this case dinner)..
We'll pick you up at seven o'clock
in front of the Paleistuinen.
Bring something'

Stel je voor, je staat in de tram, je wilt je OV-kaart scannen en daar zie je ineens een klein briefje zitten. Je pakt het briefje en leest de volgende tekst (zie boven). Wat zou jij doen? Het hierboven staande omschreven concept was een samenwerking met kunstenaarsvrienden Janne Schipper en Gideon Oosten. Wij bedachten samen dit concept om op een creatieve manier met vreemde mensen in contact te komen. Wij hoopten dat op deze manier spontane, verrassende en nieuwe ervaringen op te doen.
   Om de hierboven staande tekst zo gemakkelijk mogelijk te kunnen verspreiden, lieten wij de tekst als stempel maken. Nadat wij een uur lang kleine spiekbriefjes hadden geknipt en bestempeld met de tekst, konden deze worden verspreid door Den Haag. Dit project werd eenmalig door ons uitgevoerd op 20 mei 2016.
   Zoals wij op het spiekbriefje hadden aangekondigd, stonden Janne Schipper en ik op 20 mei om 19:00 uur bij de ingang van de Paleistuinen in Den Haag. (helaas kon Gideon Oosten er niet bij zijn wegens een andere afspraak). Ieder moment wanneer iemand zijn pas inhield voor de Paleistuinen maakten onze buiken een rondje van de zenuwen; zou hij/zij ons briefje hebben gevonden? De tijd verstreek langzaam maar rond half acht merkten wij de aanwezigheid op van twee jongens. Wij merkten op dat één van de jongens een klein spiekbriefje uit zijn broekzak pakte. Janne en ik stormden op hen af om ze te ontmoeten. Het waren twee Ierse jongens die hier in Den Haag werkten en woonden. Janne en ik namen ze mee naar de Molenstraat. Wij wonen hier beiden in hetzelfde gebouw. Bij ons thuis hebben wij hen het beloofde etentje aangeboden. Het meest spannende gedeelte was het feit dat wij niet wisten hoeveel mensen ons briefje hadden gevonden, gelezen, en ook daadwerkelijk zouden komen.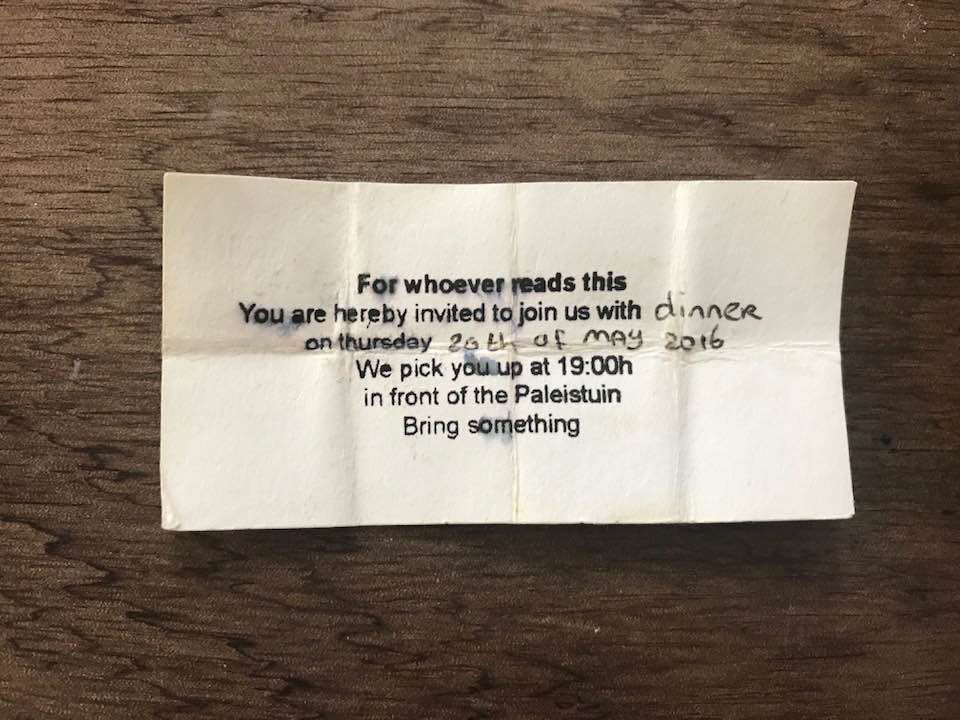 Middels het spiekbriefje werd van een ieder verwacht zelf iets mee te nemen, en als echte Ieren werd dat natuurlijk een behoorlijke hoeveelheid drank. De soep was warm, het brood stond op tafel en de blikken bier stonden koud. Het werd een enorm spontane gezellige avond die tot wel vier uur s'nachts doorging. We hadden een goeie tijd met z'n allen en hadden goede gespreksstof. Ons experiment was zeker zeer geslaagd. De avond kwam tot een eind en met een enorme hoeveelheid goede energie namen wij afscheid van elkaar. Wij waren erg benieuwd naar hun mening en reactie op deze gebeurtenis. Van één van de jongens kregen wij een paar dagen later de volgende email:

So I was heading home on the tram, when I happened to pick up a neatly folded piece of paper. Now I am a curious man by nature and as curious people do, I opened it,(curiosity didn't kill the cat) to my delight written inside was an invitation with instructions.

without a second thought, I am going to attend this meet. So myself and a colleague went to the meeting point*(well initially 50 meters away from the meeting point, don't judge we are new here haha) arriving 30 minute early we sat at a pond and chatted about what we were expecting from what type of people put these notes out there, are they going to be crazy axe murders, are we currently the focus of a snipers scopes, are we going to meet some of the coolest people ever????????

Thankfully, they were not crazy axe murders(well at least that night they weren't), if there was a sniper, he didn't pull the trigger, but we did have the opportunity of meeting the coolest people ever, well at least 2 of the 3 that set this night up, as the one who place the invitations out that, was unable to make it due to work reasons, so I extend my thanks to you although I didn't have the pleasure of meeting you.

So after 30 minutes of sitting in the wrong place, we were 5 minutes past the meeting time, so we thought lets take a look around, maybe we will find them......WE DID :) :)

So we exchanged pleasantries and headed back to their apartment were we ate food and drunk wine and beer together. We chatted and they told us all about there life as art student and the projects they are working on and past projects...At this point, I could not help but think these girls are the coolest people EVER and I really want to be an art student.

My personality is quiet and quite simple thous I am quite spiritual, so I absorb atmosphere created by others and the atmosphere created will live on in my memory for ever. I learnt a lot from the stories shared, we even met the neighbours who were also interesting and the stories they shared we entertaining also(hahahaha).

After many hours of talking and drinking and talking and drinking and talking and drinking.......... It was time to leave :( but it was 4.30am hahaha. These girls can party.

I would like to thank all 3 of you from the bottom of my heart for this experience it was a beautiful thing to do. Never stop with your creative minds and kind ways, the world need more people like you in it to make it a better place.

I also want to invite you to Jorplace Beach Hostel on 25th June as my friend is preforming there, I think you will enjoy his music and I told him all about the evening we shared and he was amazed by it also.

Keep Being You.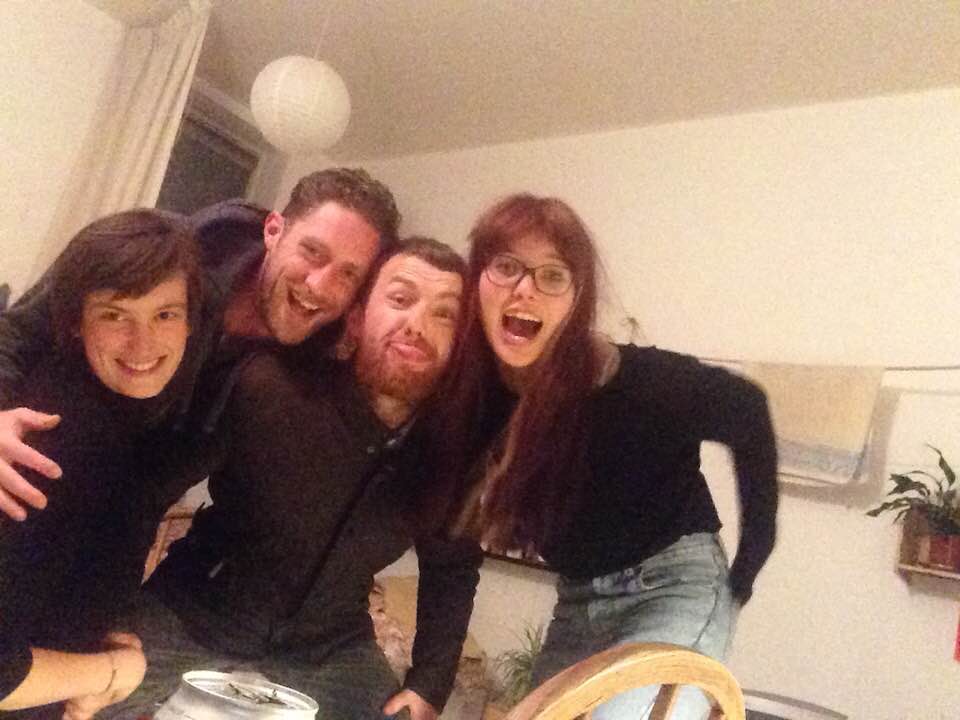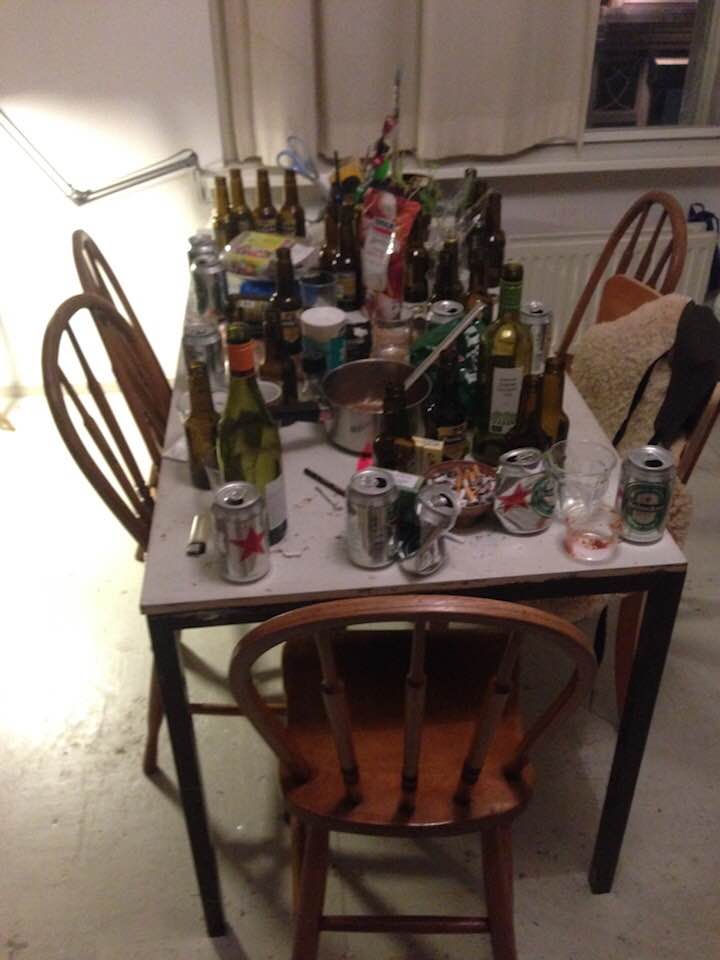 Next
Next